HV-PA500-2
Power Amplifier HV-PA500-2
Two High-Voltage Power Amplifiers for Driving Piezoelectric Actuators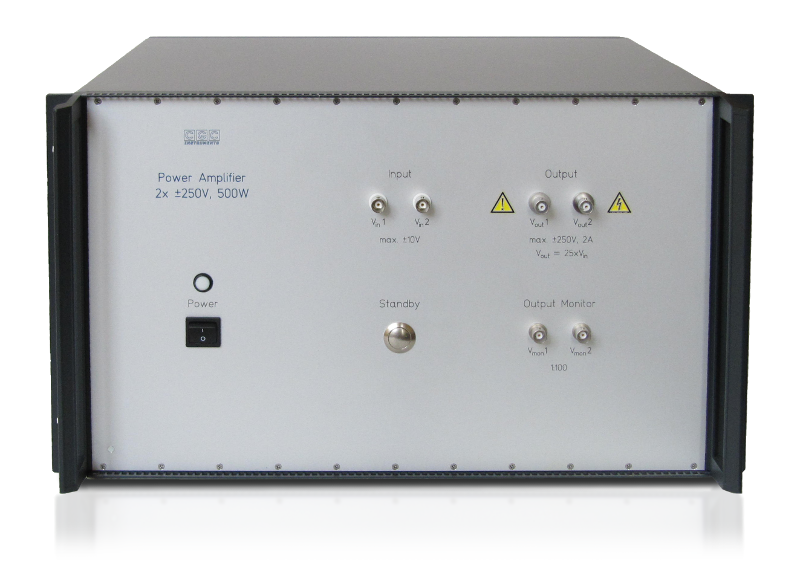 This device contains two fast high-voltage power amplifiers.

The amplifiers are able to provide an output power of about 500 VA to loads with a significant capacitance. The output voltage is bipolar and ranges from 0 to ±250 V. The output current can continuously reach values of up to 1 A.

Optional monitor outputs allow for controlling the output signal. Phase-accurate voltage or current scanning is available.

The amplifiers and their power supplies are linearly operating circuits. Thus, the emission level of electromagnetic radiation is very low.
Download
User Manual
Information on how to open the various file formats can be found here.
Additional Information
Shipment Contents
High-voltage power amplifier HV-PA500-2 in a 19" case
Line cord (universal IEC mains lead, length 1.8 m)
User manual (see above)
Accessories
BNC, SHV, MHV, and combinations
(Not part of the shipment, please order separately)