UDB-DAC12-1
UDB-DAC12-1
Digital-to-Analog Converter, 12 Bit, 1 Channel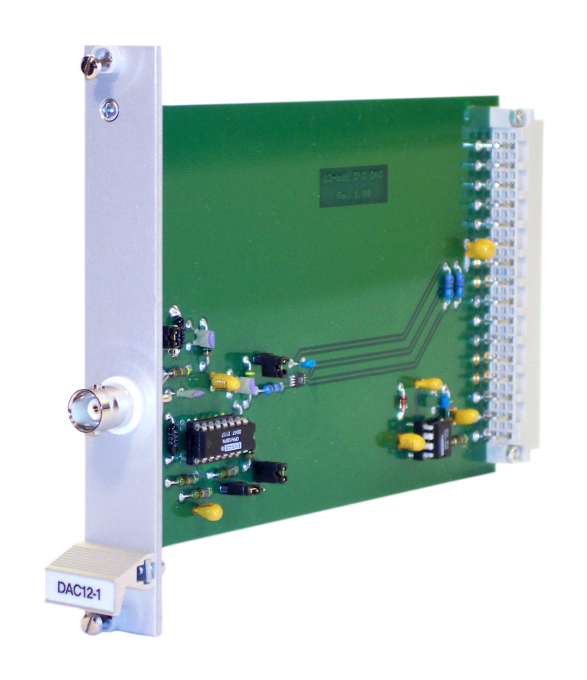 Card for generating a computer-controlled voltage.

The card generates a voltage programmable by the control computer on its input.

The voltage range is 2.5 V, 5 V, or 10 V. Only positive voltages, only negative voltages, or voltages of both polarities can be generated. The voltage range can be set by jumpers.